Hi Everyone!
Just wanted to drop a few updates on some of my upcoming projects/events. Hopefully you can check them out: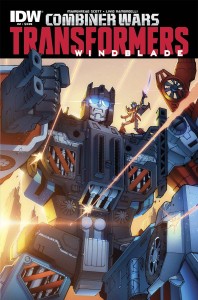 April 22nd – Transformers Windblade #2 Combiner Wars part 3
Written by Mairghread Scott, Art by Livio Ramondelli
PROWL makes his move… and the galaxy will never be the same. Can WINDBLADE stand against the threat of the COMBINERS?
April 25th – Rescue Bots season 3 episode 18 "The New Recruits"
Written by Mairghread Scott
The Rescue Bots find they have new recruits to train, but these newbies are hiding a dark secret.
Watch it on Discovery Family Channel.
May 2nd – Blastoff Comics Fest Free Comic Book Day
I'll be signing books at Blastoff Comics' free comic book day event. Details here.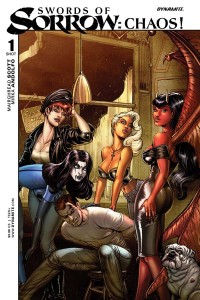 May 6th – Swords of Sorrow: Chaos Special
Written by Mairghread Scott, Art by Mirka Andolfo
A team-up set up by SWORDS OF SORROW's Gail Simone, featuring the writer that she hand-picked: Mairghread Scott! Who are the villains behind the epic SWORDS OF SORROW event? Discover the darkest minds in Dynamite's roster, the kind of ladies who are fond of how bloodstains look on six-inch heels. To quote writer Mairghread Scott, "SWORDS OF SORROW is going to be a hell of a party, and CHAOS is your blood-soaked invitation. Take a ride with some of the deadliest women in the Dynamite universe as they prove the only thing you have to fear… is them!
Also Gail Simone's Swords of Sorrow #1 will be released that same day. Don't you feel lucky?
Anyway, I'll be back soon to update you on next month's events. Stay cool until then!
Mairghread