Hello, it's March and what an awesome month it is going to be!
I have a lot of great work coming out this month and I thought I'd share it with you.
Television:
Transformers Robots in Disguise Season Premiere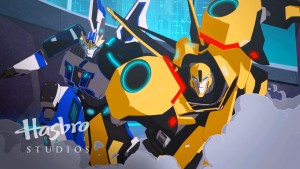 Saturday, March 14th, 2015 at 6pm Eastern Time
I am a series writer for this new Transformers show. I'll be livetweeting the premiere with the cast and crew on Saturday. Follow me on twitter here. 
Comics:
Marvel Universe: Guardians of the Galaxy #2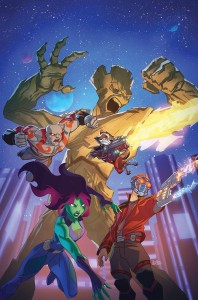 Wednesday, March 18th, 2015 – $2.99
10-page original story written by Mairghread Scott with art by Adam Archer.
My second Marvel story stars Groot and the Guardians in a brand new adventure! Check out a preview on Comicosity!
Transformers #39 Combiner Wars Opening Salvo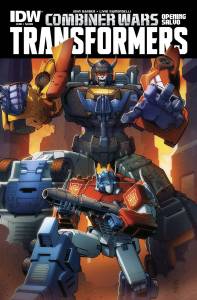 Wednesday, March 18th, 2015 – $3.99
Story by Mairghread Scott and John Barber – Written by John Barber – Art by Livio Ramondelli
OPENING SALVO! The Autobots and Decepticons' uneasy peace is threatened by the flames of war! Starscream, ruler of Cybertron, makes contact with Windblade's homeworld, Caminus, and the only defense against a new Cybertronian Empire are Combiners: multiple Cybertronians forming together into huge, dangerous forms!
Transformers Windblade #1 Combiner Wars Part 1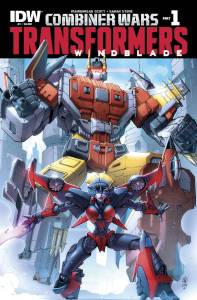 Wednesday, March 25th, 2015 – $3.99
Story by Mairghread Scott and John Barber – Written by Mairghread Scott – Art by Sarah Stone
THE WAR BEGINS! The first strike in Combiner Wars is against Windblade's homeworld, Caminus, and she's not happy about it! Her long-lost Cybertronian colony is found… and the only thing that can protect it is Superion.
This year's biggest Tranformers event crosses over John Barber's "Transformers" book with my "Windblade" series. You'll want to read both series to get the whole story.
Available for Pre-order:
Swords of Sorrow: Chaos Special
Written by Mairghread Scott – Art by Mirka Andolfo
Coming this May! Diamond Order Code: MAR151183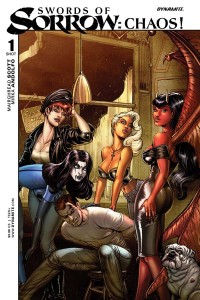 A team-up set up by SWORDS OF SORROW's Gail Simone, featuring the writer that she hand-picked: Mairghread Scott! Who are the villains behind the epic SWORDS OF SORROW event? Discover the darkest minds in Dynamite's roster, the kind of ladies who are fond of how bloodstains look on six-inch heels. To quote writer Mairghread Scott, "SWORDS OF SORROW is going to be a hell of a party, and CHAOS is your blood-soaked invitation. Take a ride with some of the deadliest women in the Dynamite universe as they prove the only thing you have to fear… is them!
See what happens when Gail Simone asked me to make the evil ladies of Chaos Comics seem like they could kick the snot out of the rest of the Swords of Sorrow heroes!
Have a great March everyone! I'll see you in April!